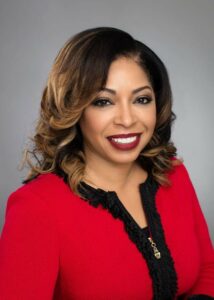 APTF: Engaging Future Public Transit Leaders in the New Mobility Era
Those familiar with the work of the American Public Transportation Foundation (APTF) know that, since 1988, we have worked to encourage and support the educational endeavors of the future leaders of the public transportation industry. We have accomplished this by offering more than $1.5 million in scholarships to more than 350 scholars and public transit professionals. The awards and opportunities provided by the APTF can make a significant impact by introducing the recipient to a wide range of possibilities within our industry and connecting them with leaders who can guide them in their careers.

As the new chair of the APTF, I am proud to continue the work started more than 30 years ago and supported by hundreds of donors and industry leaders who believe in the work that we do. As we begin 2020 and look toward the future, I recognize the vital role the APTF has in positioning our industry for success in a world where talent is limited and where our new leaders will require skillsets that are more advanced and technical than before.

In 2005, Thomas Friedman wrote The World is Flat. Recently, Tom and James Manyika of McKinsey produced a video discussion on how far past the flat world we find ourselves now. The World is Flat dealt with the shifting of the economy and the workforce based on so much of the world having access to high-speed broadband digital networks that connect us like never before. Within public transportation, we are rapidly embracing the new mobility paradigm built on technology and cutting-edge innovations by developing a workforce that can adapt to current and emerging industry trends. As such, the industry must change by engaging with communities and students to demonstrate that public transportation is more than just buses and trains, providing opportunities for upward mobility through leadership programs and creating succession planning initiatives through mentorship and thought-leader programs.

The primary goal of the APTF will be to continue to support the industry by providing scholarships and engagement opportunities to our future industry leaders. This mission is especially vital as evolving technology will require us to recruit leaders with more advanced and diverse technological skillsets. As we work to achieve this goal, we will continue to support a diverse and inclusive workforce by supporting the education and advancement of scholars representing varied backgrounds and perspectives. As an industry, we must ensure that we lead with inclusion as we address the continued gaps in gender and ethnic diversity.

As a supporting organization of APTA, the APTF will ensure alignment with APTA's broader strategic goals, including the focus on workforce development, mobility and diversity and inclusion. We will collaborate with industry leaders to promote best practices in the new era of public transportation based on excellent customer service, multimodal mobility and connectivity, and partnerships with private providers.


The APTF will continue to expand its relationships with both APTA's public- and private-sector members as we create initiatives to grow our general fund with sustainable programs and grow our donor base and multiple ways to give. Additionally, we will look to increase our reach to leaders and scholars beyond public transit—ports, aviation, roads/highways, freight, etc.—to grow the conversation on how to address our collective workforce and talent needs. This outreach will include strengthening our relationships with partners such as WTS International, the Conference of Minority Transportation Officials (COMTO), the Eno Center for Transportation and the Transportation Research Board, etc. to build a shared vision.


While expanding its stakeholder network, the APTF will retain focus on our primary audience, our scholars. In 2018, the APTF launched a robust mentoring program to help bridge the connection between our scholars and the industry. In 2019, 32 industry professionals volunteered to serve as mentors to scholars, helping to ensure they stay in the industry. We will continue to leverage the rich experiences of our members as well as the graduates of Leadership APTA and the Emerging Leaders Program to attract, retain, and promote transportation industry talent through this mentoring program.

As we lead the APTF into the new decade, we recognize the vital role it has to play in engaging and supporting our future workforce. Though the APTF has a dedicated and passionate board of directors and a network of committed mentors, there are many roles available for those who are interested in supporting our mission:
With the adoption of an amended set of bylaws in 2019 we are now opening the APTF board to those who are interested in serving via the process of an election;
Each year we increase the number of scholars who receive awards, increasing the number of scholars seeking experienced and engaged mentors;
As 2020 is an EXPO year, we envision APTA's triennial event as an opportunity to raise the visibility of the foundation by reaching and engaging new individual and corporate donors. Our scholarship fund was built upon the generosity of our donors. No amount is too small, and we appreciate every donation that our supporters make.
Find out more about all these initiatives and learn more about our current and past scholars at our recently updated website, www.www.aptfd.org.