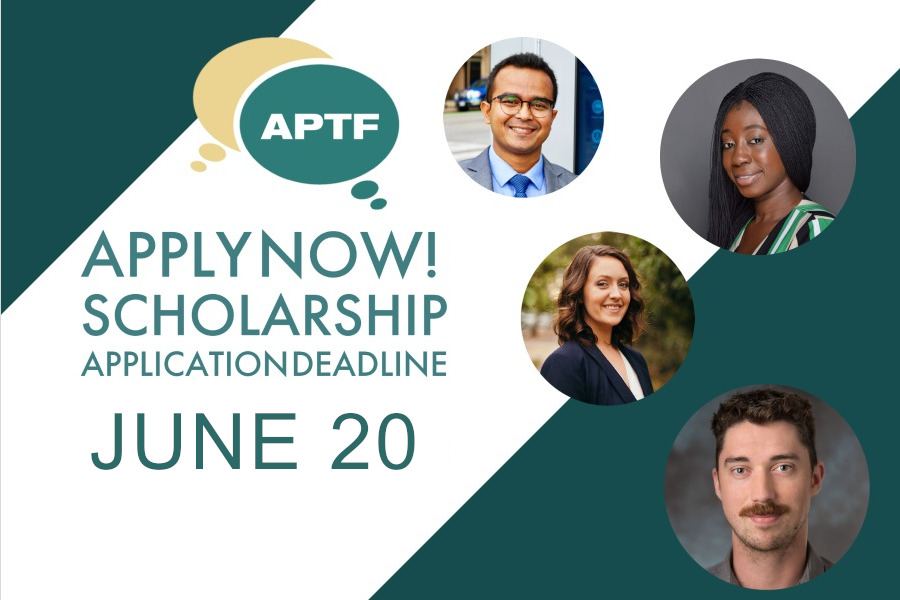 In furthering our mission to increase and retain the number of individuals choosing the transit field as a career, the APTF will award a minimum of thirty scholarships, ranging from $5,000 to $10,000 to college students or transit professionals who are interested in pursuing or advancing in a career in the public transportation industry. Awards cover the academic year, beginning in the fall 2023 semester, and assist with tuition costs or other educational expenses.
Eligibility:
Our scholarships are for those who meet the following criteria:
College sophomores (30 hours or more satisfactorily completed), juniors, seniors, or those seeking advanced degrees may apply for scholarships.
Enrolled in a fully accredited institution, have and maintain at least a 2.0 GPA in course work that is relevant to the industry or required of a degree program, and demonstrate a strong interest in entering the public transportation industry.
All returning applicants must be sponsored by a member organization of the American Public Transportation Association (APTA). Any member may serve as a sponsor.  First-time applicants are not required to obtain a sponsor.
​Timeline:
Scholarships are for the academic year beginning in the fall semester. The 2023 application process will follow the timeline below:
March 21, 2023 – Call for Applications announced
June 20, 2023 at 11:59 p.m. (EDT) – Application Deadline
August 2023 – APTF Board of Directors will select scholarship recipients
Mid-August 2023 – Applicants will be notified
October 8-11, 2023 – Scholarship recipients will be presented at the APTA TRANSform Conference in Orlando, Florida.
Application Materials:
The APTF applications require the following materials:
Essay (1,000 words maximum)

​​​Essay Prompt for New Scholars: In what segment of the public transportation industry will you make a career and why?
Essay Prompt for Renewing Scholars: How has receiving an APTF Scholarship impacted you, personally and/or professionally?
Two (2) letters of recommendation (1 Letter for Renewing Scholars)

Letters of recommendation should address your commitment, demonstrated interest, and career goals in public transportation; Recommendations must not come from relatives.
Statement of Financial Need: explaining the financial need of the applicant, including any deficits in a financial aid package, family income, and personal need (personal need may also include special circumstances, such as personal hardship or financial difficulty that contributes to the applicant's financial need). (500 words maximum)
School transcript, documenting good academic standing: Enclose documentation from your school verifying you are in good academic standing and that you are maintaining the required class load.
Verification of enrollment for the upcoming fall semester (letter from school or course schedule can also serve as proof of enrollment)
Copy of the fee schedule from the college/university for the academic year
Signature of APTA sponsor required for all returning applicants.  First time applicants are not required to obtain a sponsor.
How to Apply
Applications are due Friday, June 20 by 11:59 pm (EST). Applications will be submitted via SurveyMonkey Apply. To create your account and begin your application, please click the button below.
Selection Process
The APTF Board of Directors will select the 2023 scholarship recipients. The selection criteria includes demonstrated interest in the public transportation industry as a career, academic achievement, essay content and quality, need for financial assistance, and involvement in extracurricular citizenship and leadership activities. Selection will be made without regard to disability, race, color, religion, sex or ethnic origin. It is the intent of this program to provide equal opportunity and consideration to all qualified individuals.