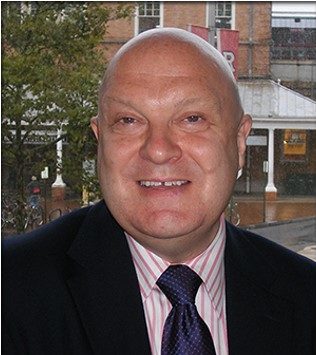 APTF Establishes the Paul J. Larrousse Scholarship
As the APTA family mourns the passing of Paul J. Larrousse, the American Public Transportation Foundation (APTF) Board of Directors approved the establishing of a scholarship in his honor. The Paul J. Larrousse Scholarship will continue Paul's legacy of supporting a more inclusive workforce and will promote awareness and acceptance of the LGBTQ community within the public transportation industry.

As Director of the National Transit Institute in the Edward J. Bloustein School of Planning and Public Policy at Rutgers, The State University of New Jersey, Paul was designated as a Faculty Fellow in 2003. In this role, he taught the graduate Transit Management and Planning course and the Transit Planning Studio. In this role, Paul supported several of his students as APTF scholars, and helped them to increase their network and understanding of the broader public transportation industry.  As a long-time supporter of the foundation, Paul was recognized as a Two-Star Diamond Fellow.

To learn more about the scholarship or to contribute, please visit our Memorial Giving Page​.