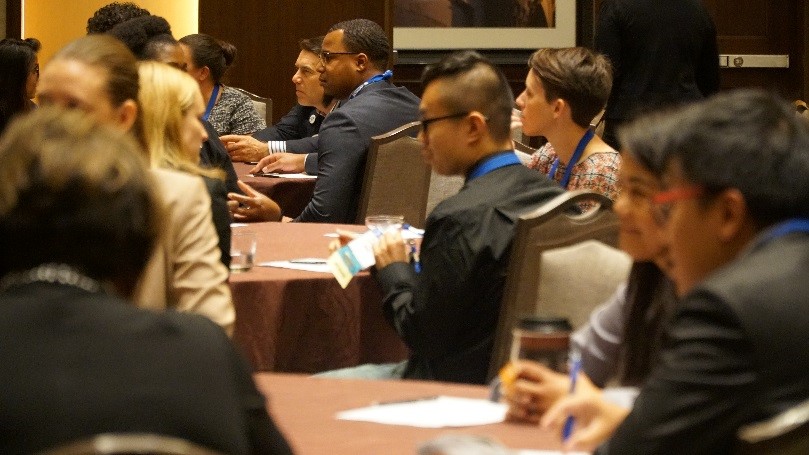 APTF Launches Mentoring Initiative to Support Scholars​

The American Public Transportation Foundation (APTF) has unveiled a new pilot mentoring initiative to support APTF scholars' long-term commitment to the public transportation industry.
The APTF Mentoring Pilot Program, created by APTF board members Jill Stober (TriMet) and Shalonda Baldwin (Los Angeles Metro), will help scholars build a professional network by exposing them to public transit leaders who can guide them as they further their education and explore the variety of career paths available in public transportation.
Eighteen of this year's scholars will be mentored by industry leaders including members of the APTF Board of Directors and alumni of the Leadership APTA and Emerging Leaders programs. Mentors and scholars have been matched based on their career interests and geographical location and will liaise via phone or in person once a quarter over the next year.
Prior to this program, APTF did not have a formal way to engage scholars beyond the scholarship. "We hope that this mentoring program will truly help the foundation further its mission of providing scholarships and engagement opportunities to the scholars in an effort to retain them in this industry," said Stober.
If the pilot is successful, APTF will make it a permanent part of the scholarship program to "support scholars and create a deeper connection to the industry to ensure they develop into the next generation of public transit leaders," said Baldwin.